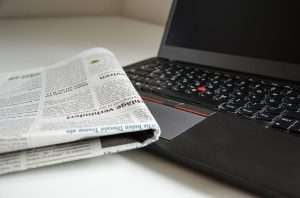 Listen to this episode that provides insights into video funnel strategies. Growing a client base in a B2B environment is a very tough task. In this episode Christian talks with Daniel Glickman about the challanges and strategies that make the difference to SaaS companies. Success is a long-term game.
Marketing & Growing Your SaaS Company
Questions:
1) What is a Video Funnel and how is it different from a traditional marketing funnel?
2) What kind of budget and resources does a marketing team need in order to run an effective video marketing program
3) How does this translate into marketing strategies for SaaS Companies?
4) Where should SaaS Companies be marketing to grow a sustainable B2B client base?
5) We then transition into an open conversation
Coupon code:
WXA_GROWTHZONE: 50% off for the first year. Claim it off of any annual plan at
Wave.video
Subscripe to the Show and get Free Bonus
Subscribe to our podcast news & get a free content strategy guide.
Please share this episode on social media if you found the content helpful. Support the show by submitting a rating or review to itunes or podchaser.com
Suggesting podcast guests and topics