When you build a set of content around your business and market you are able to attract search engines. People looking for answers to their needs will eventually find you if you have a sustainable strategy of putting out content that matters to them and is in relation to what you can do for them. Therefore you need to use PR to increase your visibility. People want to know more about your company and yourself.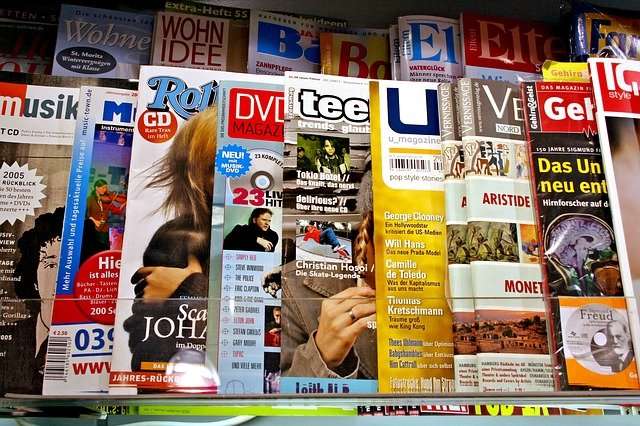 In the transcript below you can also read a short version of this podcast. Generating content is so important for small and large companies. They often neglect the need to have a digital footprint in their niche. That is why a press release is so helpful to get more press coverage and be googable. Those businesses who use PR to increase your visibility are able to display their USP at a much higher and trustworthy level. Corporations tend to read a lot about a supplier or manufacturer or product before they are actually willing to talk to a sales person.
Rate, Share & Inspire Others to empower 20 milion people to become entrepreneurs
Make sure you subscribe to the podcast on iTunes , Stitcher, or Google Podcast, Spotify so you never miss an episode.
Don't forget to share your favorite episodes on social media! 
Also follow the show on Facebook or get the newest insights on twitter
Tweet me: @capbartsch
Listen to other episodes: https://new.prmediareach.com/en/category/podcasts/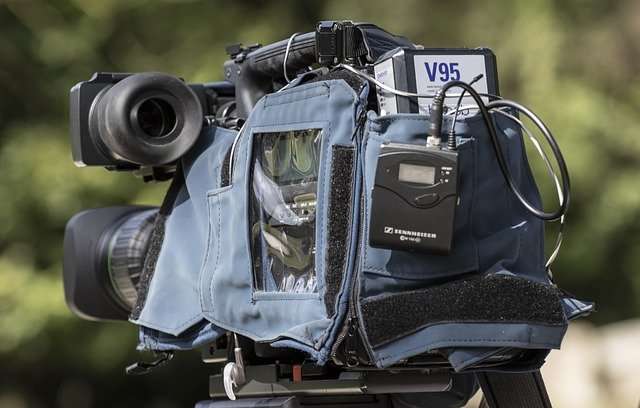 Transcript of this episode on using PR for increased visibility
[00:00:02] So what's our topic for today? Why you can use public relations to increase your visibility in the market? In the last episode we were looking at how you can filter out the noise and the marketing nonsense are being posted by competitors, by companies or all sorts of things that are happening, even fake news. There is so much Garbage out there and you whether you're a small business or big business, it doesn't matter.
Top leads tend to leave social media in a crisis
[00:00:40] You are trying to somehow reach those people who you want to get to listen to you, whether you want to listen to you. So they go and buy your products or invest in you or willing to maybe consider having joint ventures, maybe becoming your customers or your suppliers doesn't matter. You have quite a challenge because so much nonsense going out there. And now with the current situation, you get so much garbage and plenty of people at a certain level are exiting social media.
[00:01:19] They are not even logging into their accounts in Facebook for several days or weeks. They are not really actively contributing or interacting. They are even using tools like Facebook Messenger because they just don't see the value in it. There's so much nonsense going out there and people are posting through messenger a lot of garbage. People don't want that and don't go in there. And that's the key problem.
How do you get in contact with leaders who avoid the noise?
[00:01:47] These key people that you wanting to reach and going out. It's the same thing happening as well for platforms like linkedin as well. Where usually you'd have all these business people being in there. But when they keep getting like five, 10, 20 sales contact requests, then you don't want that. You don't want to go in because each time you get a request on your phone, and you know it is a salesperson again who just wanting to sell me something without building a relationship. They do not bother to look whether I have any need for that kind of solution or product.
[00:02:37] That's exactly what turns people off. So then these people are not going into these platforms like LinkedIn. You see the engagement, whether it's on Facebook or LinkedIn, going down. The social reach is going down, too. That is bad for those who are trying to do marketing.
Avoid showing ads to people who are not your ideal clients
[00:02:56] Whether you're doing an organic marketing or an ads marketing, the ads will most likely be shown to people that actually are not your ideal customers. They're not going to buy from you. The ads are costing you money and you're burning cash flow. And if you just say, well, it doesn't matter because I just need one customer who will buy ends is right customer.
[00:03:19] What if the customer buys and then gets buyer's remorse and cancels the order when you've sold and wasted energy and budget on a marketing campaign that is actually not really delivering the revenue that you need. There no return on investment because you have to do all the ads advertising, the videos, the photos, the copywriting, all this hosting.
Build relationships with leads that are relevant
[00:03:46] If you're just blasting out and it's not really getting any kind of traction and you're not actually building any kind of relationship, then you're just doing ads and it becomes repetitive and people start reporting it as a scam or irrelevant content. And that increases your ads cost as well. You don't want that.
[00:04:08] So let's have a look two steps backwards. So when you build a set of content around your business and market, you are able to attract search engines. Consider that. So people are looking for answers to their needs and eventually they will find you, if you've been doing your homework. If you've actually putting out qualitative content that has some kind of relationship between their needs, their problems and your offers you will be gradually build your attractive proprosision.
[00:04:47] It's not just about helping them, but as well about showing them whether you are the right person to do business with or in the right company to do business with. If you're just posting garbage on social media you ar damaging your viewers perception and your branding. That's the wrong investment of time and energy you're putting into an environment that's attracting the wrong kind of people.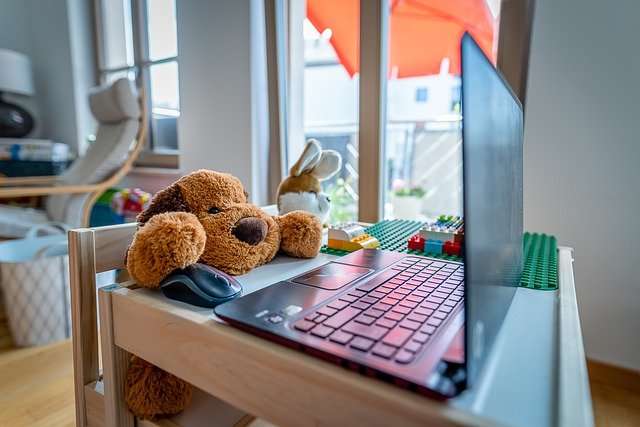 Your friends are not your ideal buyers
[00:05:13] Your direct friends are not usually going to be your customers. Some of them might be supporters. So but in most cases, they are not your clients. If you are believing that by posting something on Facebook, you are going to generate big revenue then that's totally crazy.
[00:05:38] In most cases, it then indicates usually towards any kind of things like multilevel marketing, all these other things that have no sustainability in them. And once the whole thing falls apart, you have a problem because you have to have some really powerful people with good connections and who train really great teams to be a best selling sales people.
[00:06:01] I know some of these people who were really good. There are a lot of people who don't know what they're doing and are still going in to multilevel marketing where it doesn't make sense. That's the problem when people are trying to promote their stuff to people who have no need, no ability or wish to make use of that opportunity.
Find out where your marketing is a powerful tool
[00:06:29] If we go from the standpoint that we have a business and I don't mean a multilevel business, but I mean a business that produces a service or physical product that we actively sell with our own sales team: We have our own marketing team. We have marketing campaigns. We have a vision and a mission. We've got a management team. And we know what we're doing.
[00:06:54] Then we are usually able to cut through the noise to a certain degree. There is either the short cut or the long path. The short cut is usually just putting ads out without any value content. The long path is the one where you build content. You build a relationship with your visitors, with your readers, with people out there who might have a need for what you are offering. You have to find the people and they have to find you.
Push and pull the market to your advantage
[00:07:31] So you have to have both ways, not just only pushing into the market, but pulling as well from the market people to you. You can do that by having a multi-channel platform where you and half your public relations, where you have your content and all current kind of activities, your branding on that, that's going out. It can be all sorts of channels. It can be a mixture of Facebook, Twitter, Instagram or LinkedIn. Even channels like Telegram. WhatsApp, Wechat. You can be using Snapchat or Tick tock.
[00:08:15] The key thing is, you have to be focused as well on a certain arrangement because you have to think, OK, where are my ideal clients? Where do I have to focus on promoting my content? Where can I do it as a as a side outcome? For instance, generating a video explaining how you can use to choose for this and that or giving an explanation. Well, this and this in your market actually means what that is.
Focus on creating content that attracts leads
[00:08:47] Educating your potential buyers, then you can use then and have it, for instance, on YouTube. You can answer the description on your Web site that might as well drive visitors to you. That's what takes you then to building a set of tools and platform where you are going to have your content on.
[00:09:10] Unless you are a huge multimillion dollar corporation and with 20 to 100 people who have the time and the capacity to do audio or video, text copyrighting every day like a newspaper pushing out content every day consistently, then it is otherwise very difficult to remain consistent.
[00:09:38] If you invest too much capital into your marketing activities, you stop doing it and you give up eventually because either you run out of money, you run out of staff because they're bored. They don't want to do the whole thing every day. That passion turns into discomfort because they are bored. They need something different. And that's a good thing. New platforms are coming. You can find out what you can do. Your team try out new stuff.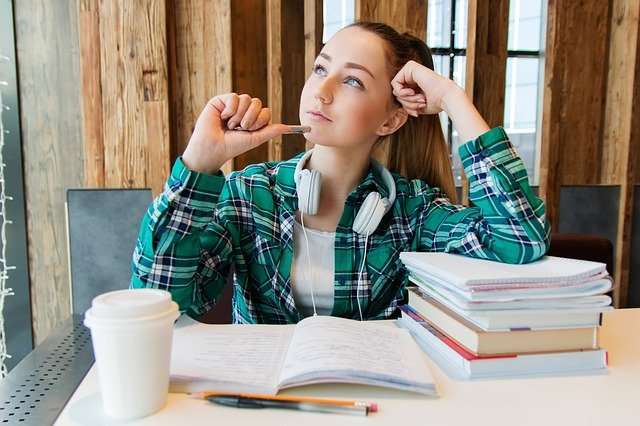 What should you focus in your marketing activities?
[00:10:15] You have to find out what activities help you to be visible in the marketplace. What activities that fit as well to your ideal clients. If you are doing tick tock videos, but your audience isn't there, then it makes no sense. If your client Avatar is aged 60 and their children are aged 40-45 then the are not on that platform.
[00:11:20] It is not going to help you because there isn't enough connectivity or ability for them to actually show them this kind of video. The duration of the video on some platforms is just too short to create this impact that a certain generation needs.
[00:11:44] If you've got people who at a certain level and they are not looking into Facebook, you need to reconsider your startegy. Your target audience is not using messenger? They are not using even LinkedIn. Then this social media trategy people like promiting to be the money printing code will not help you.
What do i do if they are offline? Use PR to increase your visibility!
[00:11:57] I have some high level clients who are not on Facebook. They are not on Instagram. They don't use messenger. They don't have linkedin. The only way to connect with them is email, picking up my phone and meeting them in person. They have vast amount of budget in companies of all sizes and cable to use services and products, opportunities that we can offer them.
[00:12:35] That's why you have to be aware where your client Avatar is. What are they listening to and what not? Where can I reach them? What's maybe the best way to reach them? At what time do they have any evenings, or are they more in the mornings time? Is it maybe something about to afternoon? If you're trying to reach them at the wrong time, you will find the doors closed. So you have to research that. You have to test it, refine it and identify what's the best option and build a strategy.
[00:13:14] And what's good usually is what it's doing, like a mind map. You can do it. I have a piece of paper. You can buy all the software as well. Open source software you can use on Windows computer or on a Mac or Linux system. It doesn't matter whatever you fancy as a platform, you can use that to get that graphical image of what you are looking at and what's your market doing. The same thing applies when you're considering some ideas what you want to invest in.