When you want to develop a new product or business you need to follow the strategy of sustainable growth. This not only speeds up product development. Your market entry becomes a greater success and you avoid a costly financial loss. Many new companies fail within 12 months as their business model has not worked trough a pre-assessment checklist. Our own list has 21 important questions. Thereby we can quickly assess if the idea has a chance of surviving 5 to 10 years in the market. You can not enter a niche blindly by ignoring other market participants.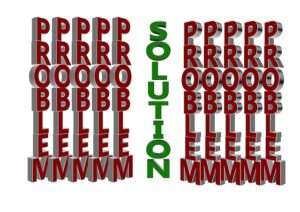 You also need to evaluate if your business idea is of a disruptive character. This often attracts larger competitors or other companies that do not like you disturbing their profitable business models. In such situations these old market participants will try to destroy the startup and spread fake news about the product. They might even go as far as trying to attack the reputation of the leadership of the startup.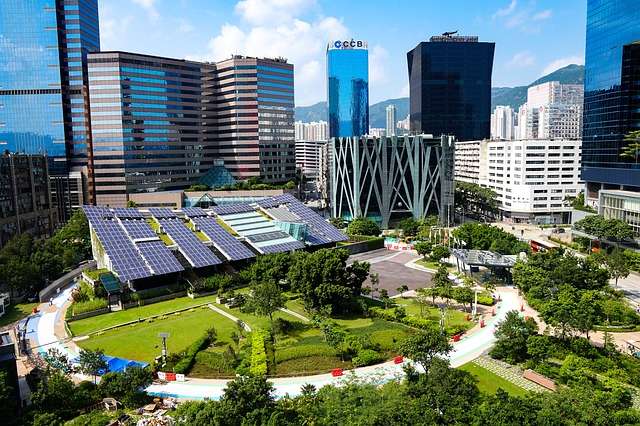 If you have a frictionless innovative business model you will have less aggressive competition to fear. Nevertheless, keep an eye on the entry barriers as they might erod when other notice what you are working on. They might like to also take a share of the niche market.
Use this Fasttrack to rethink your business setup: Speed up your product development with the strategy of sustainable growth
I will share more tips on Twitter @capbartsch
Rate, Share & Inspire Others to empower 20 milion people to become entrepreneurs
Make sure you subscribe to the podcast on iTunes , Stitcher, or Google Podcast, Spotify so you never miss an episode.
Don't forget to share your favorite episodes on social media! 
Also follow the show on Facebook or get the newest insights on twitter
Tweet me: @capbartsch
Listen to other episodes: https://new.prmediareach.com/en/category/podcasts/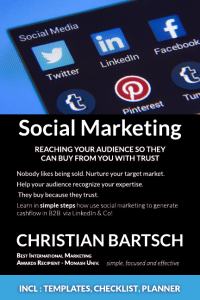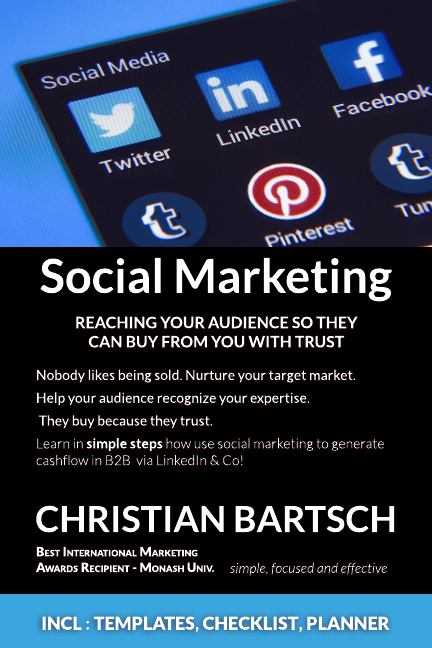 Transcription of this episode on …
So now we're going to be talking about this time about speeding up your product development with this strategy of sustainable growth. So, yes, there are two two approaches to developing a product. One approach is, of course, perfect, perfect perfection of a product. So we develop, develop, develop years pass by, and we might even develop something that nobody really needs. So we haven't even tested out whether people actually wanting this stuff, whether there's any need in the market and desire. And we have even a chance even to generate that kind of desire.
The other alternative is to plan: check for growth and check for market sell-ability. Is there a chance to have a good market entry? Then as will grow from there, the first approach, which is a continuous development, often leads many businesses, whether it's a corporation, medium sized business and even startups to eventually fail in their project.
That can be very painful. It'll cost an organization a lot of money and some people will lose a lot of time in their life journey. Some are capable of learning from that and developing further their skills towards entrepreneurship or even having a better startup strategy for the next startup.
Find out whether people will really want to buy it
How can I really do it in a better way? So you've got a product idea and you're thinking, wow, that be such an awesome thing and it would help people so much. I have to first find out whether people are really wanting to buy it. I cannot validate that by just saying, "okay, I'm just going to ask my friends" as they will just tell you," oh, I love the idea. It's awesome. I would buy it.".
I've heard plenty of such claims from some people in the past: "I say, oh, I would buy and I would buy once it comes out" but they never buy it. You've got a big customer saying, "yes, we want to have an edge and we were going to buy a thing." and then you develop the product.  Some customers are using the new product already – all the time at your cost – and then, of course, once the product is actively really so fun and you say, "OK, now we really should charge." Your lead clients then actively refuses to put in money: "Oh, no, we're not going to pay for anything. We were just hoping your time along and we've been using it and we expect to use it for free.".
That's not going to help you very much, specially if you are not generating any cashflow from that kind of project, from that kind of client. That's the thing we want to find out: "who is the right audience for our product.?" So we have to already beforehand be strategic in our project and sales approach. We have to try to customize the product design and the price really fits what the market really wants. And even have five or eight steps ahead in the toilet.
Build a strategy of sustainable growth
Okay. How could the product eventually look like in two, three, four, five, six years? Even if the product eventually evolves to a long lasting product, people want to use someone to buy new a new newer versions. So we have to be able to build a strategy of sustainable growth, which means not only just selling the product, but actually getting people to buy again.
I am not necessarily expecting clients to buy a second product of the same thing, but actually buying the next generation of that product. Thereby, we can have a development team running on one product and developing that product over a long preiod of time with multiple version releases. That makes it this way much more sustainable for product quality. And it's worth the cost of the development of the product and maintenance support improves.
Even the support department learns by getting to know the product even better and how to solve the mistakes of the past. How can we really provide a better customer service? Eventually your clients will notice that your products are improving. You are even listening to them because maybe sometimes you're taking some suggestions from clients and adding them.
The client is happy to stay with that product as it's getting better: "now I've got only things that I didn't get in that place and they never listened. But this company is listening to me. Wow. The product is awesome.". And the next customer comes and buys the product and says, "wonderful. It's got everything I needed. And it didn't even need to ask. They've got it already."
Speed up the development of your products
You have to speed the development of your products instead of trying to overtake something by sending everybody to the moon. You have to think, how can I get everybody from A to B with this next corner? What's the next city? I don't have to go to the moon as far. I have to first get the first things and generate cash flow. If you can't sell anything of that product at all, then there's something wrong with that.
Maybe your product from beginning is the wrong kind of product and you shouldn't be developing that even further beyond the prototype. If that hasn't even got a chance to be really sold and you can't sell it ahead, you can't get people to even preorder. Then you've got something really going wrong. How could it be if we have a deal situation where things become much more attractive for us and we can presell.
We have to have the conversation. It is important to have that conversation with the client (the client avatar): speak with with people who are really going to buy, who are going to be the kind of people who we can sell to in a big scale. When it comes to pricing of products that have to be resold or sold to other people, we have to be able to scale it. So that's when our business can scale.
Business growth through a perfect addition to your existing business
We want to have business growth, market share or even better: you have picked out a niche and you work that niche out to be a perfect addition to your existing business. Or you might even transition to be just some business in a future.
How do you go about developing? How do you organize the teams? And even today when we have money going into home office, how we get everybody back to have a high efficiency and ability to share ideas with colleagues or exchange code being highly productive. You have to maybe implement even new rules of interaction. New rules, how you release new versions and other kinds of things. It's a great opportunity for entrepreneurs, for employees, for people as well, to even rise up the ranks in organizations – even if you are an engineer.
If you're really keen on doing these kind of stuff, then you should think: Are you in the right business or working in the right company? You should be moving to a business that's going to support your ideas. Who's going to build you up and wants to see you growing? That's what actually an employer should be doing.